SURF ATTITUDE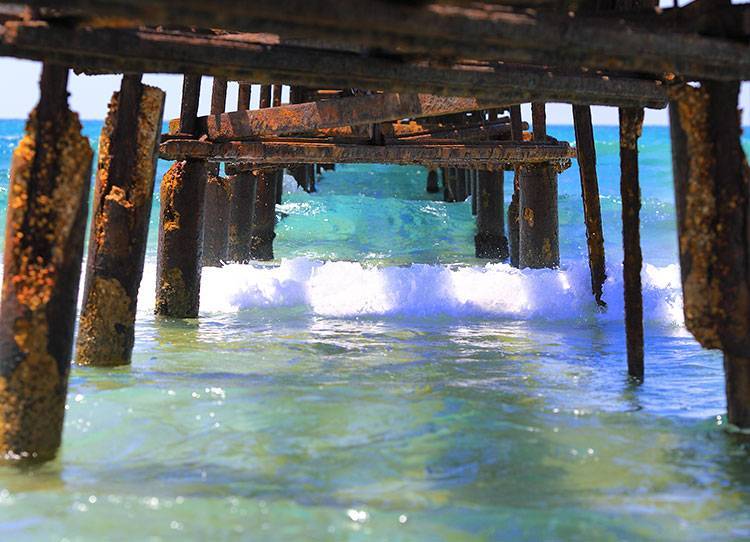 A healthy mind in a healthy body is the path to surf attitude!
On a professional level, the "surf attitude" allows you to become more persistent and overcome the vagaries of life with humility. To catch a wave you have to face the forces of nature to reach the open sea and then have patience to slide on the right wave. Once this wave is taken, we can feel this feeling of satisfaction and well-being, which gives us the strength to start again. Surfing is therefore accepting the fall and finding the strength to try again by overcoming life's problems in order to succeed. The "surf attitude" also teaches us to control our emotions in everyday life as in contact with the ocean.

More than a sport, surfing is a state of mind that offers everyone an inner well-being, a few minutes of pleasure for hours of "fierce" struggles and moments of absolute freedom. .


We have nothing for nothing ...

The spectacular images of surfers spinning at the heart of the tube are often forget the cruel reality: "Surfing is above all accepting difficulties". The enjoyment of sliding is inseparable from the effort that has been made to achieve it. The analogy with life is therefore very natural. Surfing also teaches the need for effort.

In addition to building the body, surfing is also a very good alternative to relieve stress because after physical effort we secrete endorphins which provide a feeling of well-being. It provides psychological benefits due to its natural environment are uncontrollable. We know the positive impact of the sun on morale. But did you know that sea air also has beneficial effects on tone, mood and even on the quality of sleep. Surfing will allow you to surpass yourself while remaining humble before this force of nature that is the ocean with an indescribable rage to conquer. You have to stop diving, swimming, squatting and standing to appreciate this satisfaction of the effort accomplished. This moment of sliding and perfect communion with nature until this moment when you find yourself very close to the shore, then start all over again and again to find this feeling of well-being and this feeling of freedom.

With this sport you push your limits at all times. To take a board after a wave return on the head, to be tossed by the rollers or to fall ... But the strength of this state of mind which is the surf attitude is to return willingly by facing your fears. When you come into contact with the ocean, you become reckless, you refuse to let yourself go and at that moment you manage to push your limits to tell me "I succeeded!"
Our conclusion

More than sport, it is the spirit of surfing that breathes with its floral prints, tattoos, gingerbread tans. Popular with fashion bloggers and revisited by decoration, the surfboard is essential even in our interiors. Surfing has become a lifestyle, a way of being, a state of mind, a way of pushing one's limits and facing everyday life with strength and humility. Surfing has now become the cool deposit, diving between beach and asphalt, now the surfing attitude is no longer reserved for the initiated, it is within everyone's reach.
Comments
No comment at this time!
Leave your comment